Mary Amelia Center for Women's Health Equity Research (MAC)
Our Mission
Equity
At the Mary Amelia Center for Women's Health Equity Research (MAC), we believe that opportunities for health begin where people are born, grow, learn, work, and play and are shaped by the policies and systems that form the foundation of our society. We envision a world where all people are afforded equal opportunity to achieve their full potential for a happy and healthy life. 
We take an innovative, multi-level approach to our mission of conducting interdisciplinary research that identifies and disrupts barriers to knowledge, opportunity, and health for women and their communities while addressing inequities in health across the lifespan. 
As a center that values being responsive to the community, we recognize the importance of translating our research into action through training and advocacy. We strive to promote our vision of equitable health and well-being for women and their communities. Through broad dissemination of our findings, we hope to initiate, facilitate, and advance progress on efforts to improve population health for women, as individuals with reproductive rights, parents with children and families, and community members.  
We are enthusiastic about the continuing and planned activities and growth, and are indebted to The Frost Foundation, Ltd., W.K. Kellogg Foundation, Robert Wood Johnson Foundation, and our federal sponsors for their support and guidance.
 
15+ years of community health
The Mary Amelia Center for Women's Health Equity Research was established in 2003 as part of the Tulane-Xavier Center of Excellence in Women's Health in downtown New Orleans, Louisiana.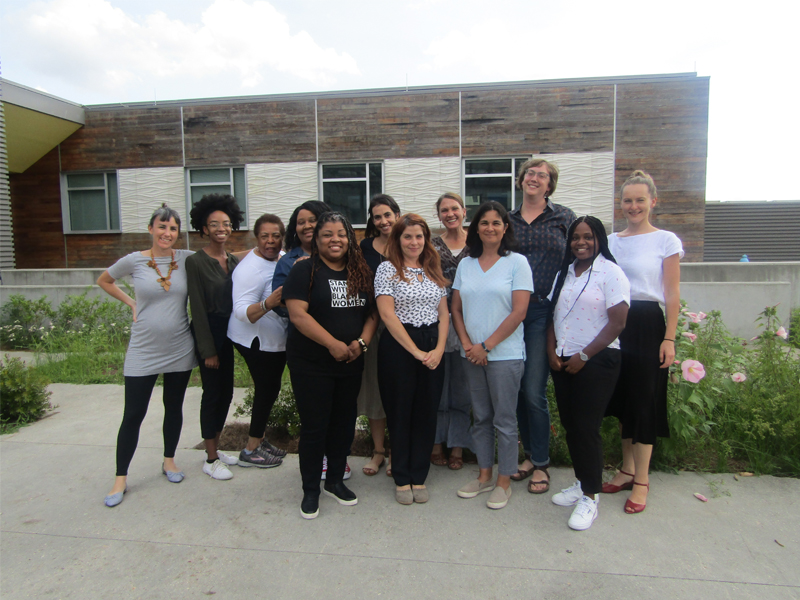 Our Team
The team at MAC shares a vision to drive the field in women's health knowledge and practice. We value community participation, purposeful leadership, cultural sensitivity, service, sustainability, equity, and justice.
Partner With Us
MAC partners with a variety of community-based organizations that work with women and children to provide technical assistance and capacity building through training, grant writing, research, and project collaboration. Please contact us for information on specific projects or to discuss the ways we may be able to partner with your organization.
MAC collaborates with faculty within the School of Public Health, schools and departments across Tulane University, and with additional institutions in New Orleans and beyond. Collaborations span across biological, behavioral, and social research topics. For more information about potential faculty collaborations, contact us for a list of affiliate faculty or to find out more about their work.
MAC has student positions for research and administrative assistants as well as practicum and internship opportunities. To see a list of current openings or to apply for a position visit our student page.